Temporary Power Rental Solutions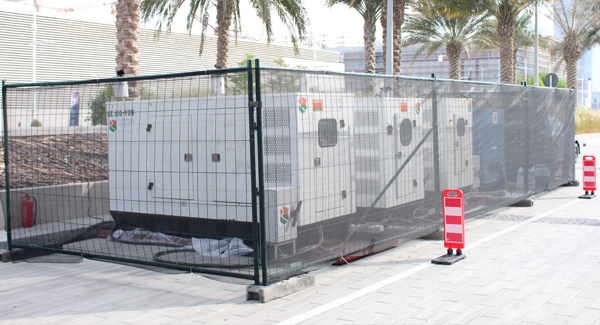 Event rental services of Reyami Rental  provide everything you need to make your event a success. Power outages can cause significant disruptions to businesses and events, resulting in loss of revenue, productivity, and inconvenience. In such situations, having access to a reliable temporary power source can be critical. That's where generators rental services come in. Experience reliable and uninterrupted power with our temporary power rental services. 
KEEP THE LIGHTS ON WITH OUR TEMPORARY POWER RENTALS
At our generators rental service, we offer a wide range of generators to suit your temporary power needs. Whether you require a generator for a large event, construction site, or as a backup for your business, we have the perfect solution for you. Don't hesitate to contact us today to discover more about our generator rental service.
At our company, we recognize that each project has distinct power requirements. Our knowledgeable team will collaborate closely with you to evaluate your needs and deliver personalized power solutions that precisely align with your specifications. Our extensive rental inventory comprises a wide selection of temporary power equipment, available in various sizes and capacities. From small-scale events to large construction sites, we have the perfect equipment to cater to your power demands.
Whether you need temporary power for a few days, or months, we offer flexible rental periods to suit your timeline. You can rent the equipment for as long as you need, minimizing downtime and optimizing productivity. Our temporary power equipment is meticulously designed and installed to guarantee the highest levels of safety for your personnel and the surrounding environment. You can have peace of mind knowing that our equipment undergoes rigorous inspections and meets all necessary safety requirements to mitigate any potential risks.
Our generators are built to provide reliable and stable power, ensuring uninterrupted operations for your business or event. We offer customizable power solutions to meet your specific requirements. We offer emergency services to ensure that you have access to power when you need it the most. Our generators rental service is a cost-effective solution compared to purchasing and maintaining a generator. Our team of experienced technicians ensures that the generator installation and operation are seamless and hassle-free. With our generators rental service, you can have peace of mind knowing that your temporary power needs are taken care of by experts. 
Frequently Asked Questions
Why rent your equipment from Reyami Rental?
Reyami Rental is dedicated to providing late model, quality equipment rentals at the best rates coupled with excellent customer service and support to resolve quickly and completely any issues you may have with your rental.
Can I reserve equipment in advance?
Yes. You can reserve your equipment only up to two days prior to your rental. First time customers must come in to complete the paperwork.
Do I have to return the equipment full of fuel?
We send it out full of fuel so we do ask that it is returned full to avoid fuel charges.
Can I have my equipment delivered and picked up? What are the rates?
We can deliver your equipment to your home or job site. Delivery and pick up rates vary according to equipment size and distance. Just give us a call and we can quote your delivery and pick up.
Asst. Sales Manager – Events & Special Projects
Let One Of Our Experts Find The Right Equipment For You.