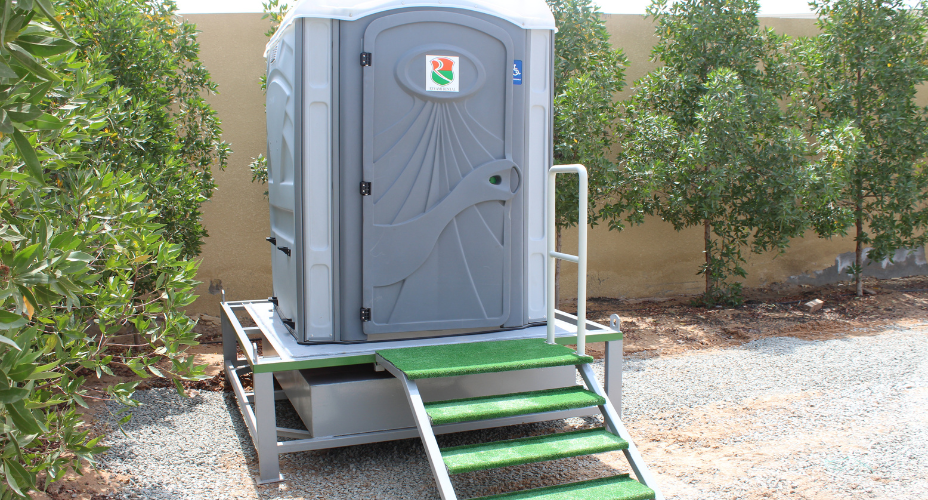 Event rental services of Reyami Rental  provide everything you need to make your event a success. We prioritize cleanliness and regularly sanitize our Porta Potties to provide a pleasant restroom experience for your guests or workers. We are a reliable and professional company that offers affordable and convenient solutions for your outdoor event needs.
CONVENIENT AND CLEAN – RENT OUR PORTA POTTIES FOR YOUR EVENT
When it comes to outdoor events, having the right facilities is essential. That's why we offer a wide range of porta potty rental options that are perfect for events of all sizes and types. From music festivals and sporting events to weddings and construction sites, we have a porta potty solution that will fit your needs. Contact us today, we look forward to serving you!
We understand that every event or construction site has unique requirements, and our team is committed to working closely with you to determine the right number of Porta Potties needed and the best placement options to meet your specific needs. We offer flexible rental packages and competitive pricing to accommodate various budgets. Our dedicated team will handle the delivery, setup, and removal of the Porta Potties, ensuring a hassle-free experience for you. We prioritize customer satisfaction and strive to exceed your expectations by providing reliable and well-maintained Porta Potties along with excellent service.
Our porta potties are clean, spacious, and equipped with all the necessary features for maximum comfort and convenience. They are regularly serviced and maintained to ensure that they are always in top condition. Our team of experts is always ready to assist you in selecting the right porta potty rental option for your event. We understand that each event is unique, and we take the time to assess your needs and provide customized solutions that fit your budget and requirements. We offer competitive pricing for our porta potty rental services, and our rates are all-inclusive. This means that you don't have to worry about any hidden fees or charges. Our goal is to provide you with a hassle-free and affordable porta potty rental experience. Whatever your event requires, we have a solution that will meet your needs.
Frequently Asked Questions
Why rent your equipment from Reyami Rental?
Reyami Rental is dedicated to providing late model, quality equipment rentals at the best rates coupled with excellent customer service and support to resolve quickly and completely any issues you may have with your rental.
Can I reserve equipment in advance?
Yes. You can reserve your equipment only up to two days prior to your rental. First time customers must come in to complete the paperwork.
Do I have to return the equipment full of fuel?
We send it out full of fuel so we do ask that it is returned full to avoid fuel charges.
Can I have my equipment delivered and picked up? What are the rates?
We can deliver your equipment to your home or job site. Delivery and pick up rates vary according to equipment size and distance. Just give us a call and we can quote your delivery and pick up.
Asst. Sales Manager – Events & Special Projects
Let One Of Our Experts Find The Right Equipment For You.