Portacabins for Oil Field Projects
Empowering Oil Field Projects with Unmatched Efficiency and Convenience.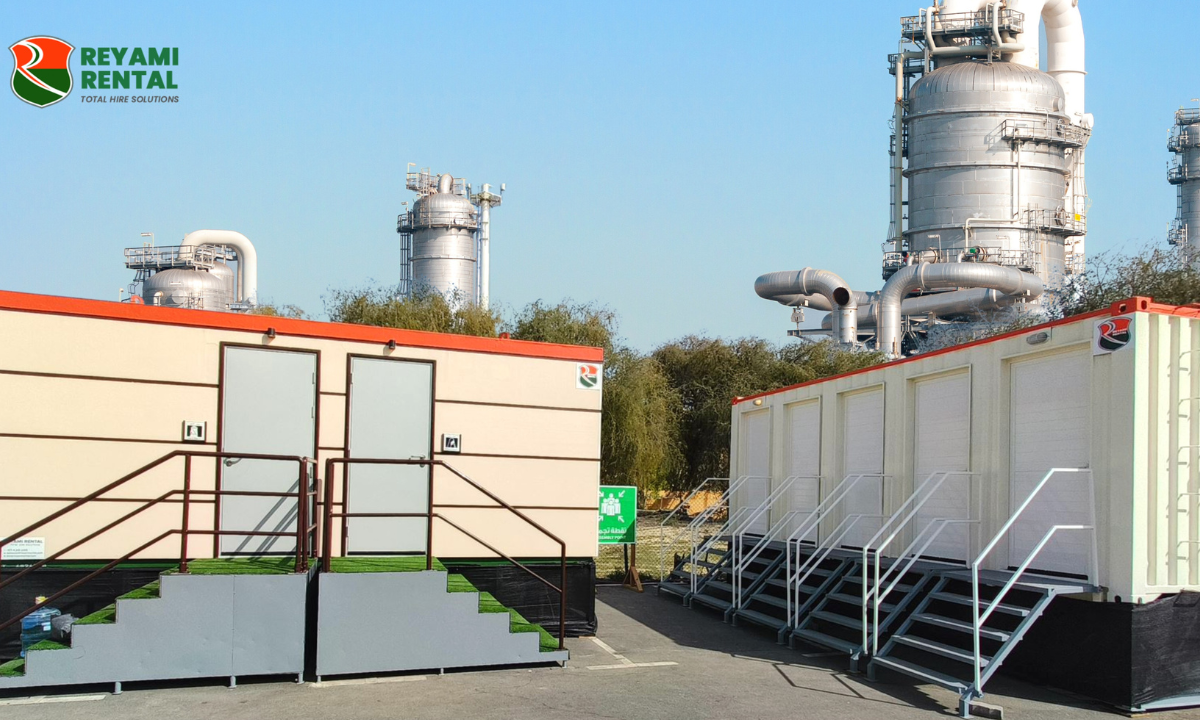 In the fast-paced world of oil field projects, optimizing the productivity and ensuring a smooth operation is of paramount importance. That's where Portacabins come into play– versatile, portable, and designed to meet the distinct demands of the oil and gas industry. Portacabins of Reyami Rental offer  a turnkey solution, that swiftly delivers  a well-equipped workspace, living quarters, and storage facilities right to the heart of your oil field project.
Reyami Rental is your premier choice for high-quality portable cabins and facilities for oil field projects. With a reputation for excellence and a commitment to meeting your specific needs, we are the trusted partner for numerous subcontractors of ADNOC (Abu Dhabi National Oil Company). As proud supporters of ADNOC, we work closely with them to ensure seamless project execution. Our extensive experience in serving oil field-related ventures enables us to understand the unique challenges they face.
Experience Excellence in Oil Field Accommodation with Reyami Portacabins
Our team has a deep understanding of the project requirements, regulations, and industry standards, streamlining the process and ensuring compliance. Oil field projects can be dynamic and subject to change. We are agile in adapting our offerings to accommodate evolving needs, ensuring smooth operations throughout the project lifecycle. Our customer service is renowned for its responsiveness and efficiency. Reyami Rental is always ready to address inquiries, offer support, and provide assistance whenever needed.
Reyami Rental offers premium-quality portacabins designed to withstand harsh weather conditions, as oil fields can be exposed to extreme temperatures, high winds, and heavy rain . It is made of fire rated and top quality materials for durability and safety. With a variety of options, our portacabins can be customized to meet various project requirements, providing temporary offices, accommodation and storage. Efficient setup and strict adherence to schedules are prioritized to minimize downtime, ensuring prompt delivery of our products.  Safety is paramount, as all our portacabins comply with industry regulations. Also we strive for environmental responsibility through eco-friendly features and practices.
Contact our team today to discuss your requirements and let us provide you with tailored portacabin solutions for your oil field ventures. Together, we'll build success, one project at a time.
Let One Of Our Experts Find The Right Equipment For You.
salesuae@reyamirental.com
Monday – Friday: 7:00 am -8:00 pm