Food Outlet Rental Service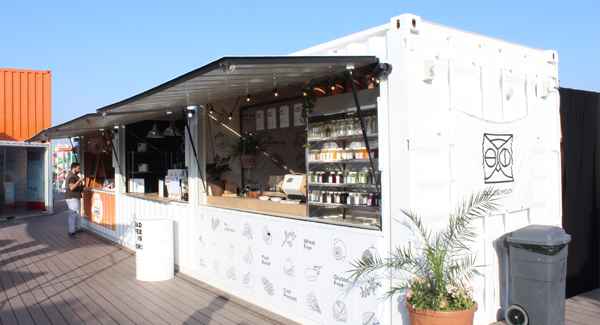 Food outlet rentals will  unlock your food business potential. Event rental services of Reyami Rental  provide everything you need to make your event a success. We offer a variety of food outlets for rent to meet the needs of all types of businesses. Our outlets are located in prime locations and come equipped with everything you need to start your food business.
SERVE UP SUCCESS WITH OUR FOOD OUTLETS FOR RENT
Our rental services are designed to provide you with a hassle-free experience so you can focus on your business. If you're ready to start your food business, we're here to help. Contact us now to learn more about our available food outlet rentals and embark on an exciting culinary journey that will delight taste buds and satisfy appetites. Together, let's create a food destination that leaves a lasting impression on the food scene.
We offer a range of food outlets to suit the needs of all types of businesses. We understand that starting a food business can be daunting, which is why we offer support to all of our clients. Our team of experts can provide you with the guidance on everything. Our rental services are affordable and flexible, allowing you to choose the rental period that works best for your business. Our Food Outlets are maintained to the highest standards of hygiene and cleanliness, ensuring a safe and sanitary environment for food preparation and service. Our rental process is designed to be seamless and hassle-free. We also offer flexible rental packages and work within your event timeline. Our team is dedicated to providing exceptional service, from delivery and setup to ongoing support throughout your event. Whether you need a food outlet for a day, a week, or a month, we can accommodate your needs. If you're dreaming of opening a trendy café, a gourmet food truck, or a bustling restaurant, our Food Outlet Rentals are here to turn your vision into reality. Take the first step towards culinary entrepreneurship and join our community of passionate food entrepreneurs today.
Frequently Asked Questions
Why rent your equipment from Reyami Rental?
Reyami Rental is dedicated to providing late model, quality equipment rentals at the best rates coupled with excellent customer service and support to resolve quickly and completely any issues you may have with your rental.
Can I reserve equipment in advance?
Yes. You can reserve your equipment only up to two days prior to your rental. First time customers must come in to complete the paperwork.
Do I have to return the equipment full of fuel?
We send it out full of fuel so we do ask that it is returned full to avoid fuel charges.
Can I have my equipment delivered and picked up? What are the rates?
We can deliver your equipment to your home or job site. Delivery and pick up rates vary according to equipment size and distance. Just give us a call and we can quote your delivery and pick up.
Asst. Sales Manager – Events & Special Projects
Let One Of Our Experts Find The Right Equipment For You.