Pneumatic Jack Hammers for Rent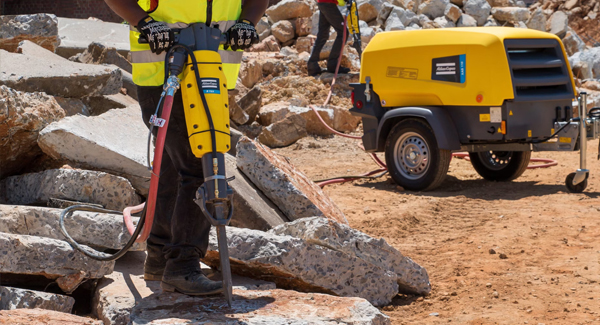 Pneumatic jack hammer rental will conquer any concrete challenge. Reyami Rental is one-stop solution for equipment rental services which provides a wide range of equipment options for all types of events and projects. If you require Pneumatic Jack Hammers that are well-maintained and in excellent working condition to ensure a smooth and efficient completion of your project, we offer dependable and affordable rental services for such equipment.
RENT PNEUMATIC JACK HAMMERS FOR QUICK DEMOLITION
Our range of Pneumatic Jack Hammers comes in various sizes and capacities to cater to the varied requirements of our clients. We take great care in maintaining and servicing our Jack Hammers to guarantee their optimal performance. Reach out to us today to rent or hire one of our Jack Hammers and complete your task with greater ease and efficiency.
We provide reliable and efficient Pneumatic Jack Hammer rental services for various industries. Our equipment is available for hire on a short-term or long-term basis, depending on your project requirements. Our pneumatic jack hammers are designed to withstand heavy-duty use and are ideal for various applications. They are regularly serviced and maintained to ensure their optimal working condition.
By opting for pneumatic jack hammer rental, you gain access to a top-quality tool without the need for a substantial upfront investment. Renting allows you to select the specific model and size of jack hammer that suits your project requirements. Whether you need a handheld jack hammer for smaller tasks or a larger model for heavy-duty applications, rental services offer a range of options to meet your needs.
When you choose to rent a pneumatic jack hammer from us, you gain access to top-quality and dependable equipment capable of meeting the demands of your demolition project. Our rental service offers a cost-effective solution that allows you to complete your project efficiently and with confidence. Opting for our rental service not only helps you save on upfront costs but also relieves you from the burdens of equipment maintenance. We ensure that our pneumatic jack hammers are always in excellent working condition, allowing you to concentrate on completing your tasks. Our dedicated team is readily available to provide any support or guidance you may require in operating the equipment safely and effectively.
Frequently Asked Questions
Why rent your equipment from Reyami Rental?
Reyami Rental is dedicated to providing late model, quality equipment rentals at the best rates coupled with excellent customer service and support to resolve quickly and completely any issues you may have with your rental.
Can I reserve equipment in advance?
Yes. You can reserve your equipment only up to two days prior to your rental. First time customers must come in to complete the paperwork.
Do I have to return the equipment full of fuel?
We send it out full of fuel so we do ask that it is returned full to avoid fuel charges.
Can I have my equipment delivered and picked up? What are the rates?
We can deliver your equipment to your home or job site. Delivery and pick up rates vary according to equipment size and distance. Just give us a call and we can quote your delivery and pick up.
Let One Of Our Experts Find The Right Equipment For You.