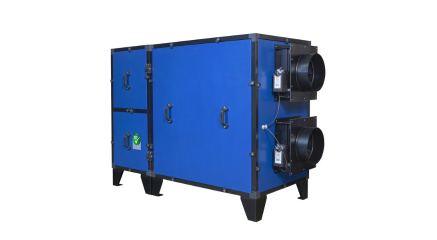 Reyami Rental is one-stop solution for equipment rental services which provides a wide range of equipment options for all types of events and projects. We are your reliable and trusted source for all your dehumidification needs. Our mission is to provide high-quality dehumidifiers at affordable prices to our customers, with exceptional customer service.
COMBAT MOISTURE ISSUES WITH OUR DEHUMIDIFIER RENTALS
Excess moisture can cause significant problems in your residence, workplace, or building project and can cause  potential harm to your property. That's where our services come into play. We provide premium dehumidifiers for rental, ensuring you have a dependable solution to combat any issues related to humidity.
We offer a range of services to cater to your dehumidification needs. Whether you require a dehumidifier rental for your residential or commercial property, or need maintenance and repair services for your current dehumidifier, our expert team is available to assist you. Reach out to us today to discover more about how our services can assist you in creating a healthier and more comfortable indoor atmosphere.
We offer professional-grade dehumidifiers that effectively remove moisture from the air, creating a healthier and more comfortable environment. At our dehumidifier rental services, your satisfaction is our top priority. We are committed to providing exceptional customer service every step of the way. Our team of experts is readily available to address any questions or concerns you may have about the dehumidifiers. Whether you need assistance with troubleshooting or guidance on optimal usage, we're here to help. Additionally, we offer maintenance services to ensure that the rented dehumidifiers are in optimal working condition throughout the rental period.
It is important to maintain a healthy and comfortable environment. Excess humidity can cause a wide range of problems, including musty odors, and damage to furniture and electronics. Our dehumidifiers are designed to remove excess moisture from the air, creating a more comfortable and healthier indoor environment. Our rental service is designed to meet the needs of both residential and commercial customers. We offer a wide range of dehumidifiers to choose from, with various sizes and capacities to fit your specific needs. Our rental process is quick and easy, with flexible rental periods to fit your schedule. Our team of experienced technicians is available to provide regular maintenance and repair services to keep your dehumidifiers running smoothly and efficiently. 
Frequently Asked Questions
Why rent your equipment from Reyami Rental?
Reyami Rental is dedicated to providing late model, quality equipment rentals at the best rates coupled with excellent customer service and support to resolve quickly and completely any issues you may have with your rental.
Can I reserve equipment in advance?
Yes. You can reserve your equipment only up to two days prior to your rental. First time customers must come in to complete the paperwork.
Do I have to return the equipment full of fuel?
We send it out full of fuel so we do ask that it is returned full to avoid fuel charges.
Can I have my equipment delivered and picked up? What are the rates?
We can deliver your equipment to your home or job site. Delivery and pick up rates vary according to equipment size and distance. Just give us a call and we can quote your delivery and pick up.
Let One Of Our Experts Find The Right Equipment For You.