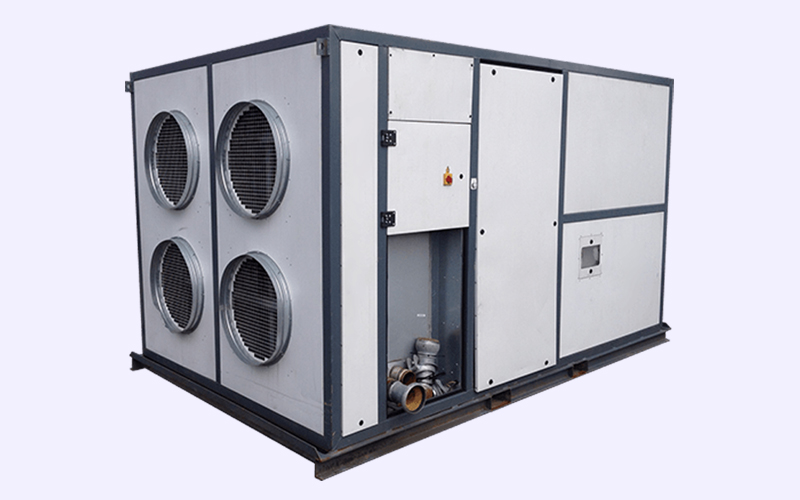 Reyami Rental is one-stop solution for equipment rental services which provides a wide range of equipment options for all types of events and projects. We provide top-of-the-line air handling system that are designed to meet your specific needs. Our rental service is perfect for businesses and organizations that require temporary HVAC solutions for events, renovations, or emergency situations.
FLEXIBLE AIR HANDLING UNIT RENTAL FOR YOUR HVAC NEEDS
When it comes to maintaining optimal indoor air quality and comfortable temperatures, air handling units play a crucial role in various settings. If your business or organization is seeking a dependable and economical HVAC solution, our air handling units service is the ideal option. Get in touch with us today to discover more about our rental units and how we can assist you in meeting your HVAC requirements.
We offer convenient and efficient climate control solutions for a wide range of applications. Whether it's for temporary events, HVAC system failures, or facility maintenance, renting air handling system provides the flexibility, convenience, and energy efficiency needed to achieve optimal indoor air quality and comfort. With the support of rental providers, you can create a healthy and pleasant environment for occupants while maintaining operational efficiency.
We offer flexible rental terms to accommodate your project timeline and budget. Whether you need equipment for a few days, weeks, or months, we can provide rental options that suit your specific duration, allowing you to access the equipment you need for as long as you require it. All our rental units are well-maintained, regularly serviced, and undergo rigorous inspections to ensure optimal performance and reliability. We prioritize the quality and safety of our equipment to provide you with peace of mind and confidence in your rental experience.
Our rental service provides an extensive selection of air handling units sizes and configurations to meet your specific demands, ranging from compact portable air handling units to extensive custom-built systems. Our units are straightforward to transport, set up, and use, guaranteeing you receive the HVAC solution you need promptly and proficiently. Our dedicated team of professionals strives to deliver outstanding customer service and support. We collaborate closely with our clients to comprehend their distinct requirements and offer personalized solutions that are specifically tailored to their needs. Additionally, we provide comprehensive maintenance and repair services to guarantee that our rental units function at optimal efficiency throughout the rental period. Our rental service also includes delivery and pickup, making it easy for you to focus on your business while we take care of the HVAC. Contact us for the rental of air handling system in Abu Dhabi & Dubai.
Frequently Asked Questions
Why rent your equipment from Reyami Rental?
Reyami Rental is dedicated to providing late model, quality equipment rentals at the best rates coupled with excellent customer service and support to resolve quickly and completely any issues you may have with your rental.
Can I reserve equipment in advance?
Yes. You can reserve your equipment only up to two days prior to your rental. First time customers must come in to complete the paperwork.
Do I have to return the equipment full of fuel?
We send it out full of fuel so we do ask that it is returned full to avoid fuel charges.
Can I have my equipment delivered and picked up? What are the rates?
We can deliver your equipment to your home or job site. Delivery and pick up rates vary according to equipment size and distance. Just give us a call and we can quote your delivery and pick up.
Let One Of Our Experts Find The Right Equipment For You.